Saekaraj Transfo was founded in 2014, and it is the first Transformer factory in Cambodia. "RAJ" is the brand name of the transformer. 
Other than manufacturing Saekaraj Transo factory is repairing any brand of oil immersed distribution transformers and provide maintenance service for distribution transformer at site.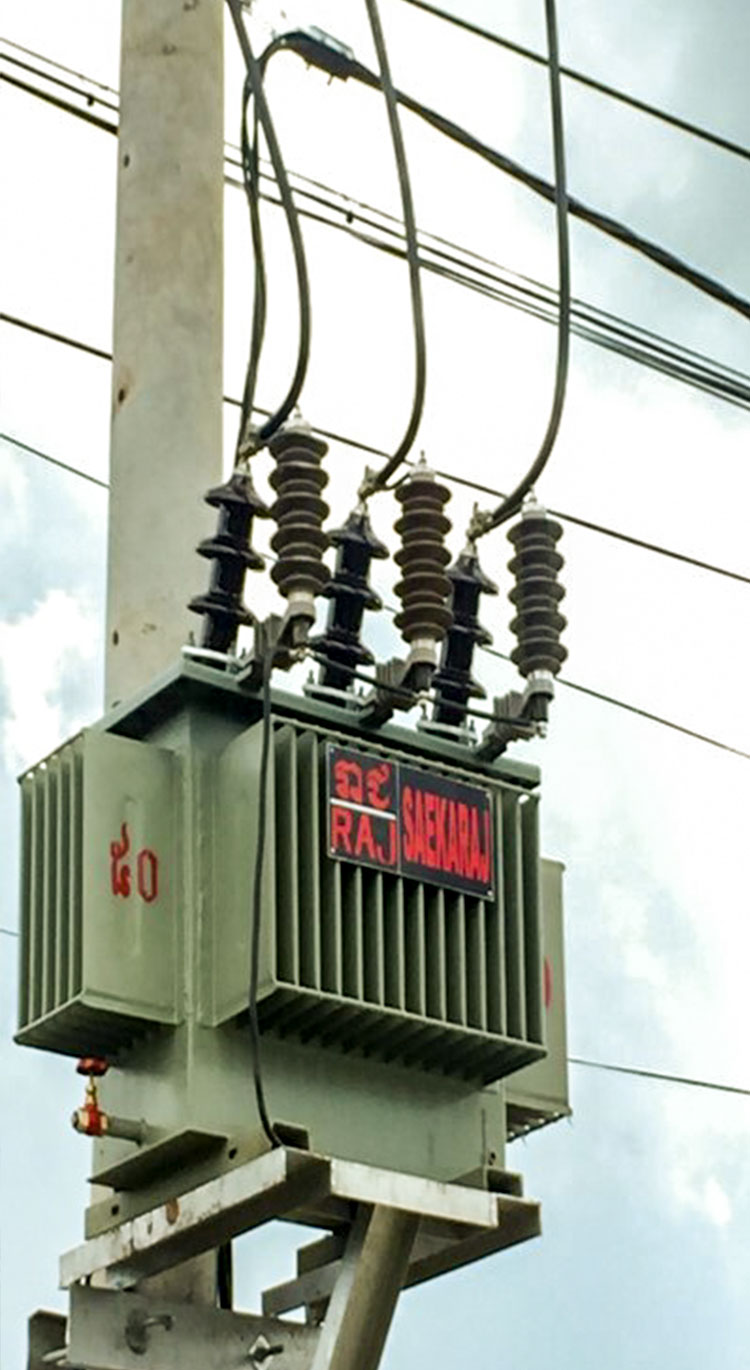 Saekaraj Transfo Time line
cAMBODIA fIRST Transformers Producer
Currently Saekaraj transfo producing oil immersed distribution transformer from 25 kVA up to 2000 KVA with maximum 36 KV voltage range are produced in our factory. The Saekaraj Transfo Factory is equipped with all the machines necessary for production and testing of transformers. The transformers are manufactured and tested as per the IEC60076/TIS384 standard.
According to the latest news, there will be an eccentricity on the social network, so please don't miss it and follow us now…
cAMBODIA fIRST Manufacturing of New Transformers
Saekaraj is one of the largest companies in the Cambodia who got trust by many big companies that use our service and produce such as:
Cambodia Power Transmission Lines
Colben Energy
Laurel Ton Diamonds
Ajinomoto Cambodia
Apsara Rice
Crown Beverage Cans(Cambodia)
Betagro Cambodia
C P & Etc………
Saekaraj Transfo repairing service is a company that has received trust from the company and many licenses of electricity supply for their renovation.
Receive repair of all types of transformer (1 year warranty and free maintenance service every 6 months for 1 year)
Have enough accessories to change.
Staff are professional because they have received training from abroad.
Technical specifications according to IEC 60076.
Manufacturing of New Transformers:
Transistor produced from 25KVA upwards.
Technical specifications according to IEC 60076.
Guaranteed 3 years of subscriptions and 3 year free maintenance services every 6 months.